I recently put together a playlist that I'm rather proud of and wanted to share.
The art of covering a song is like a book-to-film adaptation; very common, easy to screw up, rarely taken for what its worth when done right.  These are some of my favorite covers, in attempt to give them some much-deserved love.
CECILIA
Jesse Cook, orig. Simon & Garfunkel
Cecilia has always been one of my favorite songs by Simon & Garfunkel…one of my favorite songs in general, if I'm honest.  The catchy pace, the usual fantastic harmonies are all wonderful.  This particular cover has a deceptive lead-in that kicks up the Latin stylings to a more distinct level, giving it a richer flavor, enhancing the genius that was already there to begin with.  I heard this song over the speakers, through the din in a crowded cafe on a busy Saturday night.  It's been a regular on my iPod and Spotify ever since.
AS THE WORLD FALLS DOWN
Girl in a Coma, orig. David Bowie (Labyrinth soundtrack)
I dearly wish this song was covered more often, and with this much originality.  Girl in a Coma gives this haunting melody (one of my favorite soundtrack songs of all time) a powerful kick of electric guitar, while the lyrics are belted by a female voice.  It's a great rendition which easily matches Bowie's original.  I discovered this song by just searching through iTunes, specifically for a cover of this song; I consider myself very lucky to have found it.
ANNABELLE LEE
Sarah Jarosz, org. Edgar Allen Poe (poem)
I've never been a huge fan of Edgar Allen Poe, let alone this particular piece, but the arrangement, pacing and melody added to it by Sarah Jarosz makes it a whole different beast.  Whether intentionally done or not, also changing the voice to a woman, rather than a man, adds a far more complex layering to the piece and it's a song I listen to over and over again.
ALL YOU NEED IS LOVE
Jim Sturgess, Dana Fuchs, orig. The Beatles
There's a lot of conflicting opinion out there about the film Across the Universe.  I, for one, enjoy it immensely, largely (but not only) for the music.  This is one of my favorite selections from the soundtrack.  Doing what a cover does best, it strips away the expectations and gets to the core truth of Lennon and McCartney's original words, then builds to a wonderful, powerful conclusion.
WHAT A WONDERFUL WORLD
Joey Ramone, orig. Louis Armstrong
I love the original, but I also love when a cover takes an entirely different approach.  I first heard this song at the conclusion of an episode of Gilmore Girls (Lost and Found) and it took me by complete surprise.  I generally like the sound and style of The Ramones anyway, but this is a truly great twist on one of the classics.
OF THE NIGHT
Bastille, orig. Corona
I am not overly familiar with the original.  A friend of mine (HL Shepler, actually) pointed me in the direction of this cover and I didn't even recognize it.  I like Bastille for the most part, but this is by far my favorite of their music thus far.  It comes off like an original for how much of a distinct style they bring to it.  I could listen to this cover on repeat for a long time.  It's layered, mysterious, dark, light, sensual and platonic all at the same time. And, as per usual for Bastille, uses rhythm brilliantly.
RATHER BE
Pentatonix, orig. Clean Bandit, feat. Jess Glynne
I'm a HUGE fan of Pentatonix anyway and more often than not, I like their covers better than the originals by a rather wide margin.  This one is no exception.  I heard this version before Clean Bandit's original and so I thought it was an original by the A Cappella group.  I stand in awe of their first full, self-titled album, [almost] entirely made of original material, but they are exceptionally good at figuring out how to master a cover – all the way back from their Sing Off days to now.  This is one of my favorites and, like many others, I prefer their take to the original one.
I SAW HER STANDING THERE
Edward Sharpe & The Magnetic Zeros, orig. The Beatles
This one I found courtesy of Spotify directly.  The Beatles are always hard to get a respectable interpretation.  I appreciate a take like this – a little Bluegrass, a little Rockabilly – is in a close range to what the original actually sounds like, but giving it a unique enough arrangement that it paints an entirely different picture.  The use of percussion and upright bass and percussion
ME AND BOBBY McGEE
Gordon Lightfoot, orig. Roger Miller/Kris Kristofferson (made famous by Janis Joplin)
Though Joplin's is the most famous version (in itself a cover), I heard Lightfoot's version first and, as such, Bobby McGee will always be a woman in my mind.  I love the wistful, bittersweet tone of this version.  This is ultimately a song about "the one who got away," but though this version doesn't have the raw edge of Joplin's, it does depict a point of view more at peace with the loss.  The pain is still there, but it's far more subtle. You can almost hear the slight smile in Lightfoot's voice all the way through.  The harmonizing at the very end, too, is some amazing stuff.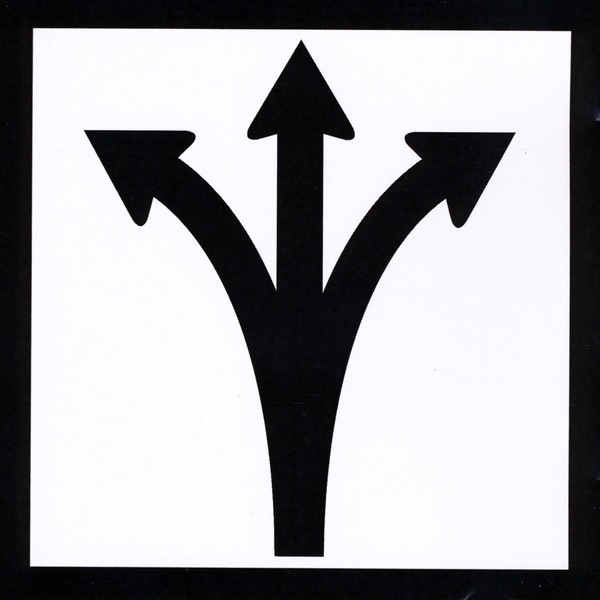 YOU'RE THE ONE THAT I WANT
The Lennings, orig. John Travolta & Olivia Newton John (Grease soundtrack)
This one was used in the show Parenthood, which incorporated good music on a pretty reliable basis.  I'm not an especially big fan of Grease on its own (and I really don't think it has aged especially well), but this take on one of the most famous songs is not only sung from one male voice through the entire song, but also distances itself from the sound of the original SO much that I was able to really hear it for the first time; I'd even go so far as to call this a reinvention of the original.  A little Hipster, a little retro, and all minimalistic.
STUCK LIKE GLUE
Pentatonix, orig. Sugarland
Another Pentatonix (told you I'm a big fan).  This one is a live recording from The Sing Off, and I remember that Kirstie, who sings lead, had been sick this week, but you'd never know.  A cover like this reminds me of just how good these five performers are.
ELECTRIC FEEL
Jason Joseph, orig. MGMT
I don't remember exactly how I came across this track; I know it was through Spotify (from one playlist or other) and I know that I was immediately in love.  I have a spotty relationship with MGMT, but this soulful and sultry rendition of one of their bigger hits is not one you want to miss.
THRIFT SHOP
Scott Bradlee's Postmodern Jukebox, orig. Macklemore & Ryan Lewis
Postmodern Jukebox is, in my estimation, as clever and creative with covers as Pentatonix, but for completely different reasons.  If you haven't heard of this band, it is their business to take contemporary hits (lots of Top 40) and give them a Roaring Twenties Make-Over.  Occasionally they take a Motown approach instead.  This particular cover is definitely of the jazz variety.  It's just the right blend of rearranging while keeping the same, recognizable melody.  It feels new and vintage in the best possible way.
DANCE OF THE SUGAR PLUM FAIRY
Pentatonix, orig. Pyotr Ilyich Tchaikovsky

That's Christmas To Me was, for awhile, Pentatonix's most commercially successful album and it's easy to see why.  I read that they were encouraged to produce another Christmas album before their original one because there's a lot of opportunity for originality and creative freedom with holiday music, and no more so that in taking something likeTchaikovsky's haunting orchestral score from The Nutcracker and making it into something even more spectacular.  Who would have even thought of this idea, let alone pull it off?  Pentatonix, that's who.
BILLIE JEAN
The Civil Wars, orig. Michael Jackson

This is probably one of the most popular songs to cover, but this is easily the most creative I've ever personally heard.  The Civil Wars are a new discovery and I'm enjoying getting to know their music.  What I particularly admire about this cover is that it truly sounds like another track out of their songbook.  It might be too big of a departure for some, but I think it's fantastic, because it does venture so far from the source, and is such an expression of this group's style.
THE BOXER
Jerry Douglas feat. Mumford & Sons, orig. Simon & Garfunkel
Simon & Garfunkel are very near and dear to my heart.  So is Mumford and Sons, but I was still somewhat apprehensive when I saw this on the back of the album when I first purchased it.  Unlike the previous track, it stays very close to the original, but it is undoubtedly by a different group of artists.  The banjo, as it used to be in M&S's music, is very prominent here and makes it entirely its own song.  I also especially love the changes made to the "Lie la lie" repetitions.
OUT OF THE WOODS (acoustic)
Savannah Outen feat. Jake Coco, orig. Taylor Swift
I'm not generally a fan of Taylor Swift – mostly just indifferent – but I really took to this song when it first came out.  I didn't even realize how much I liked it until I heard this stripped-down version.  I prefer it to the original, just because the acoustic style is more my overall preference when it comes to music, but I do feel like I heard the underlying power of the songwriting better when I came across this version and I'm so glad I did.  It's fantastic; it's stripped down, but not so minimalistic that it doesn't maintain the kinetic energy of the original.
I SEE FIRE
Peter Hollens, orig. Ed Sheeran
I really didn't care for The Hobbit films, but I do enjoy this song, very much.  I heard this version first I prefer it.  There's something about how Hollens arranged the background vocals (being his own and all) that give it a kind of energy that I just liked a tiny bit better.
RADIOACTIVE
Pentatonix and Lindsey Stirling, orig. Imagine Dragons
This is still one of my favorite collaborations between artists; I hold onto the dream that these two may tour together someday.  How amazing would that be?
Anyway, I'd say that it's fair to argue that this cover bears little resemblance to the original, even though it sticks to the melody and arrangement pretty closely.  The tone is just so different and without the electronic backbeats and general "loudness" of Imagine Dragons.  This is not a bad thing, though, from where I'm sitting.  There's something more forlorn and wistful about this rendition.  And I'll take PTX's harmonies alongside Kevin Olusola's cello and Lindsey Stirling's violin any day.
BAD ROMANCE
Halestorm, orig. Lady Gaga
This is definitely a song for anyone who's not a fan of Lady Gaga (although I, admittedly, do enjoy her music).  This is a complete overhaul of the source, complete with an excess of heavy metal guitar and screaming vocals, but not so much that it's overpowering or loses the original song entirely.  I get a kick of this track; definitely a fun version to listen to in the car on a road trip.
STAR WARS MEDLEY
Peter Hollens and Lindsey Stirling, orig. John Williams (Star Wars soundtracks)
How do you outdo the incomparable John Williams?  You get Peter Hollens and Lindsey Stirling to team up.  'Nuff said.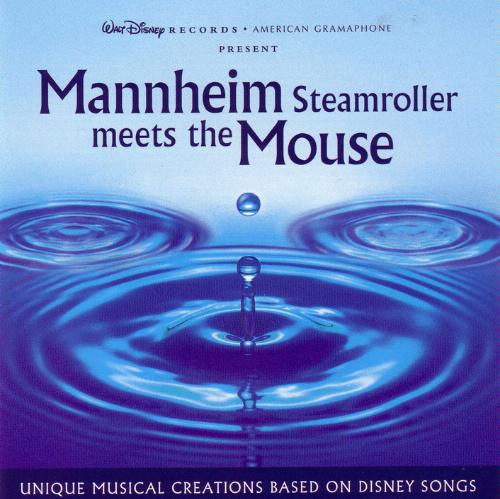 UNDER THE SEA
Mannheim Steamroller, orig. Samuel E. Wright
Mannheim Steamroller is not for everyone, but if you like them and have a soft spot for Disney music, then this is an album you MUST check out: Mannheim Steamroller Meets the Mouse.  This is my favorite track on said album, but, again, it's a pretty rad collection, overall.  You've never heard the Disney Songbook like this before.
LET IT GO/ WINTER (from The Four Seasons)
The Piano Guys, orig. Idina Menzel/Antonio Vivaldi
Genius.  This concept is freaking genius.  I'm a lover of classical music, so to combine something like Let It Go with Vivaldi is instantly going to appeal to me; not only because I love it, but because it's so smart, largely because not many musical artists could actually pull it off, but The Piano Guys do and do they ever take advantage of it.  It amazes me how they manage to capture the power and rhythm of both pieces.  Even if you're more than sick of Let It Go, this is a track you should listen to; it goes places and explores the melody in ways that I have yet to hear another cover even come close to, largely because of the Vivaldi.  It's just the right blend and, as such, it soars.
SHE WILL BE LOVED
Boyce Avenue, orig. Maroon5
I first heard this as part of a dance recital at which I was working as videographer.  I generally like Maroon 5 anyway, but this was an approach I never would have expected.  The thing that really set it apart to me was hearing it as a duet.  It adds a whole new level to the song and I really find it very thought provoking.  Helping this even further is a largely acoustic arrangement and a more earthy quality.  The vocals are solid and it's a cover that should not be missed.
WRECKING BALL (acoustic)
Two Worlds, orig. Miley Cyrus
I have a lot of conflicting and disappointed feelings when it comes to Wrecking Ball. On one hand, I think it's vastly underrated and has developed a stigma so dense that it's hardly ever taken seriously (the music video doesn't help).  I didn't hear it on the radio until well after both the single and the video had been released.  I didn't understand what everyone was losing their minds over based on the song alone – then I saw the video.  The song pushes a lot of buttons for me – and hits very close to home from some from some specific personal experiences, so it seems like such a shame.  I often wonder what would have happened if it had been a single from the likes of Adele or Taylor Swift or Beyoncé instead.  I don't have anything personally against Miley Cyrus, but I do think the video prohibited the song from being something more.
That said, this coffee-house style approach changes the whole feel of it.  It's fairly obvious that this is a style I personally prefer more often than not, but, like with some others on this list, the restraint in this arrangement and the echo to the vocals really do enhance the sheer heartbreak in the lyrics.
SOMEBODY TO LOVE
Vitamin String Quartet, orig. Queen
As I said, I like classical music and I dig a good string quartet.  The Vitamin String Quartet is pretty good at covers and manages to deviate from the source simply by the merit of the all-encompassing string arrangements they bring.  Sometimes that pays off better than others.  This is one of those times.  It captures the melody and sleekness of the music and keeps the power and emotion of the original – which, when you're talking about Queen and removing Freddie Mercury's voice, is a really difficult task.
CAN'T HELP FALLING IN LOVE WITH YOU
Ingrid Michaelson, orig. Elvis Presley
I looooooooove this song.  The original, I mean.  To me, it's one of the warmest, sweetest love songs I've ever heard and captures the scope and feel of Hawaii.  This rendition, on the other had, is deeply, painfully raw.  The stark and strictly vocal and piano presentation always makes me think that this is an ending of a relationship, or a scene between two lovers at one of their deathbed's or an agonizing confession of an unrequited love.  Either way, it's deeply moving and a masterful demonstration of Ingrid Michaelson's artistry.
WHILE MY GUITAR GENTLY WEEPS
Martin Luther McCoy, orig. The Beatles
I had not been especially familiar with this song – or, rather, it had never really stood out to me until I heard this rendition in the film.  It was one of the few places in the film that brought me to tears – not only because of what was going on in the film, but because of the broader symbolism and meaning in the song itself.  McCoy's lead vocal and guitar playing is smooth and mournful and does George Harrison beautiful justice.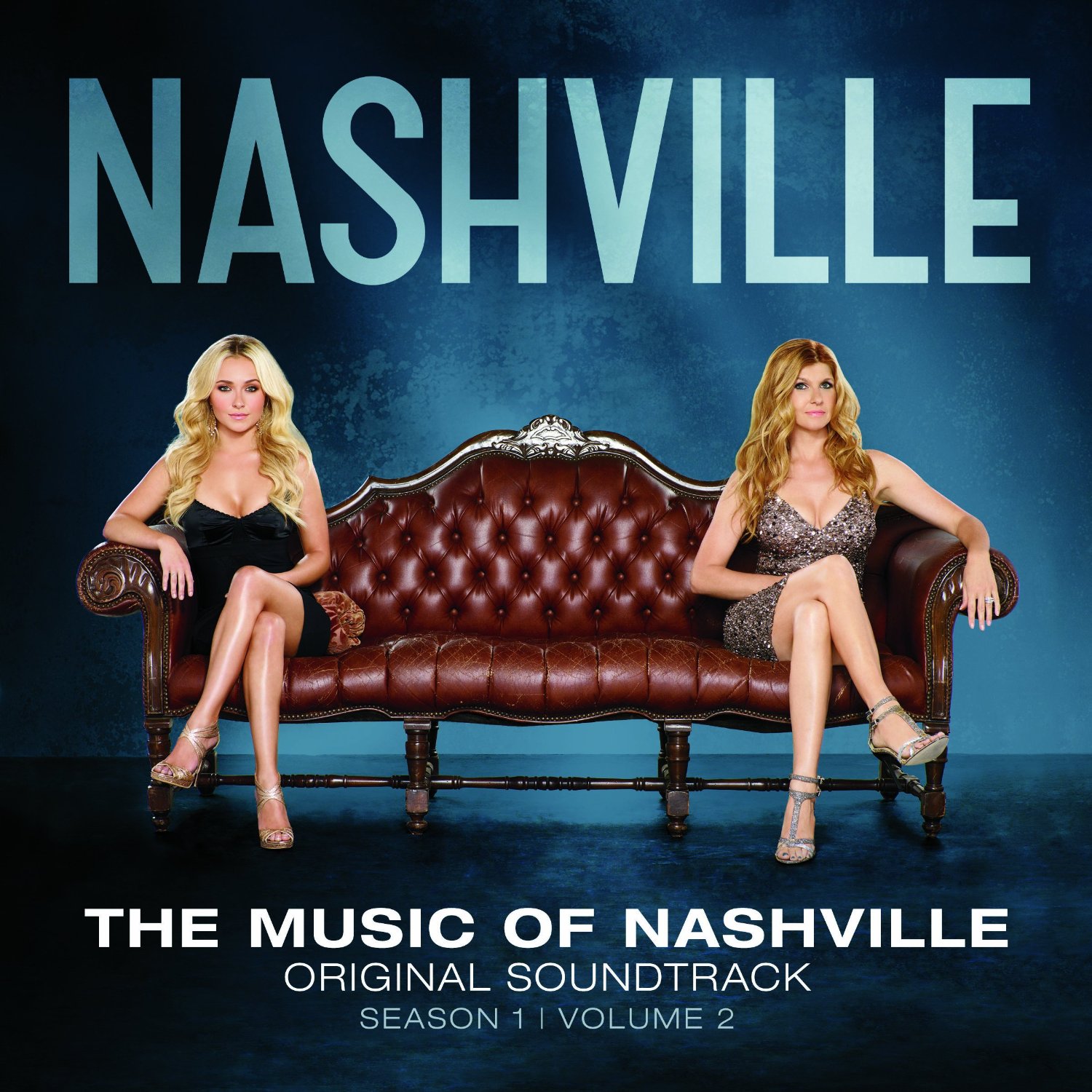 HO HEY
Nashville Cast (Lennon & Maisy), orig. The Lumineers
When this premiered on the show Nashville, it had already been well worn out on mainstream radio and I, along with many others were downright sick of it (though I openly admit that I like the original very much).  The thing that makes this stand out (apart from the girls' positively lovely singing) is the point of view; this song takes on a whole new and wonderful meaning when sung by sisters.  It's just such a sweet cover.
FOREVER YOUNG
Rhiannon Giddens and Iron & Wine, orig. Bob Dylan
I will always associate this song and this cover with the show Parenthood (appropriate, I know, given that Dylan's original was used as the intro theme and this cover was specifically recorded for the series finale).  I miss that show dearly and few series finale's have moved me to tears as that one did.  The original is a kickin' great example of Bob Dylan's musicianship.  This cover slows it down and paints the picture of, in this case, the Braverman family, but it can be translated to anyone's family.  It wonderfully sentimental and stays within the folk-rock genre.
GOODBYE YELLOW BRICK ROAD
Sara Bareilles, orig. Elton John
Sara Bareilles is one of my favorite musicians of all time, right up there with Pentatonix.  Elton John himself has said how moved and honored he was by this, her live performance of his song.  It's her voice and her piano and it's everything the song should be; haunting, sad, determined and beautiful.  All things Sara Bareilles does amazingly well anyway, and on glorious display here.
ANTS MARCHING / ODE TO JOY
The Piano Guys, orig. Dave Matthews Band/Ludwig van Beethoven
I knew that I wanted this to be the last song in the playlist.  When I'm in a sad place and I need a pick-me-up, this is one of my go-tos.  I remember hearing the original Ants Marching after listening to this for so long and it surprised me how much I've come to prefer this version.  I would go as far as to say that this cover has more energy throughout the song than the original.  It's more lively, more inspiring.  I love the use of Beethoven's 9th, which is one of my favorite pieces of music in life (I do wish there was a little bit more of the Ode To Joy in it, but what is here is brilliant.)
*Bonus, there's a great Ode to Joy Flash Mob video that is, in fact, always a joy to watch.